About Fire Prevention Week
Some history of Fire Prevention Week here.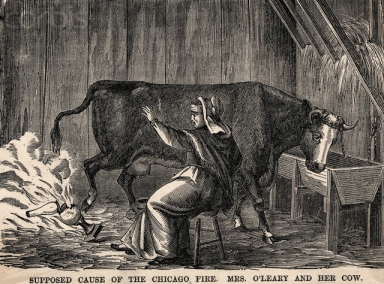 One way or another, it started with the Great Chicago Fire of October 9, 1871. The legend is that Mrs. Catherine O'Leary's cow kicked over a kerosene lantern and started the blaze -- but Mrs. O'Leary was haunted by suspicion of arson for the rest of her life.