About the Special Event
Fire Prevention Week special event stations N0F, N1F, N2F, N3F, N4F, N5F, N6F, N7F, N8F, and N9F will be QRV October 8-14. Midnight to midnight local station time at the special event station.

Plus the wildcard stations: KF2IRE and VA3FIRE!


See the Blog page for latest news!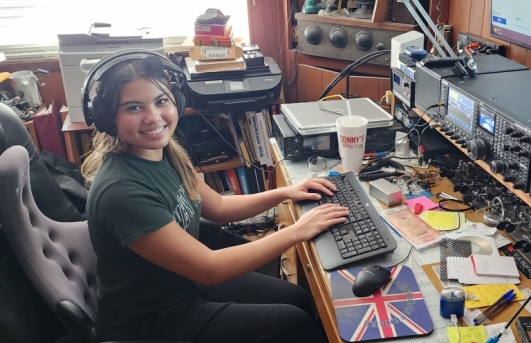 A student from the W. Travis Loften High School Fire/EMS Academy, Gainesville, FL operating N4F in 2022.
Preferred frequencies will be in the General band segments.
Like us? Spot us!

Certificate of Achievement
We will again offer a Certificate of Achievement to those who work any ten of the twelve Fire Prevention Week stations. All of the N*F stations, KF2IRE and VA3FIRE count toward your certificate!